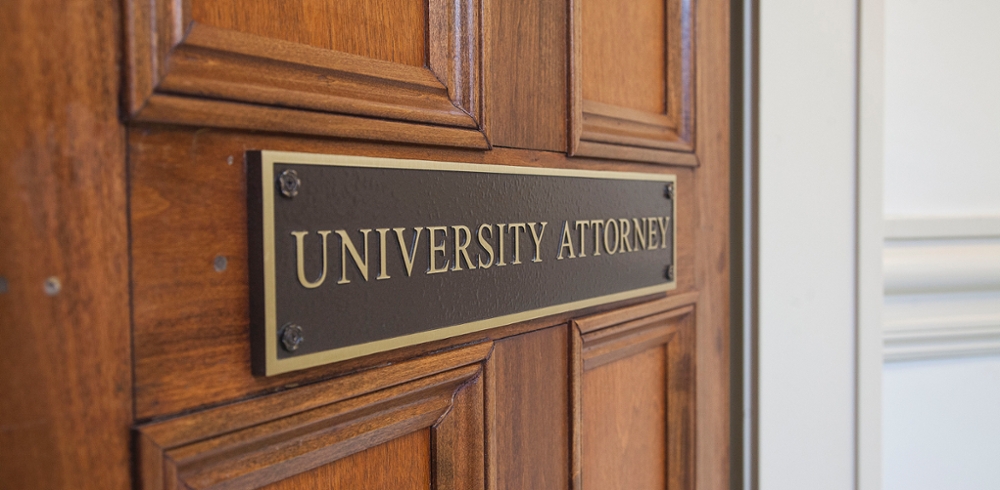 Welcome
Housed in West Hall, and reporting directly to the Office of the President, the Office of Legal Affairs is responsible for providing support and advice to the President, administration, faculty and staff on a broad range of issues having legal significance.
As such, the Office of Legal Affairs is responsible for, among other duties, interpreting state and federal laws, formulating and issuing legal opinions, reviewing and/or drafting legal documents such as contracts and assisting with the formulation of policies.
The Office of Legal Affairs is not designed to provide legal services or advice to employees or students regarding personal matters unrelated to the University.
Disclaimer: Valdosta State University's Office of Legal Affairs has provided these web pages for general information only. The information contained is not intended to provide specific legal advice for any specific situation. Legal advice can only be provided with a reference to all the facts of a specific situation. This information, therefore, must not be relied on as a substitute for obtaining legal advice. While we try to provide links to timely and authoritative information, the content of linked sites is subject to local disclaimers, and the University Attorney makes no guarantees, express or implied, concerning the accuracy of the content.
229.245.6532
Campus Address
West Hall 125
1500 N. Patterson St.
Mailing Address
1500 N. Patterson St.
Valdosta, GA 31698