Art & Design News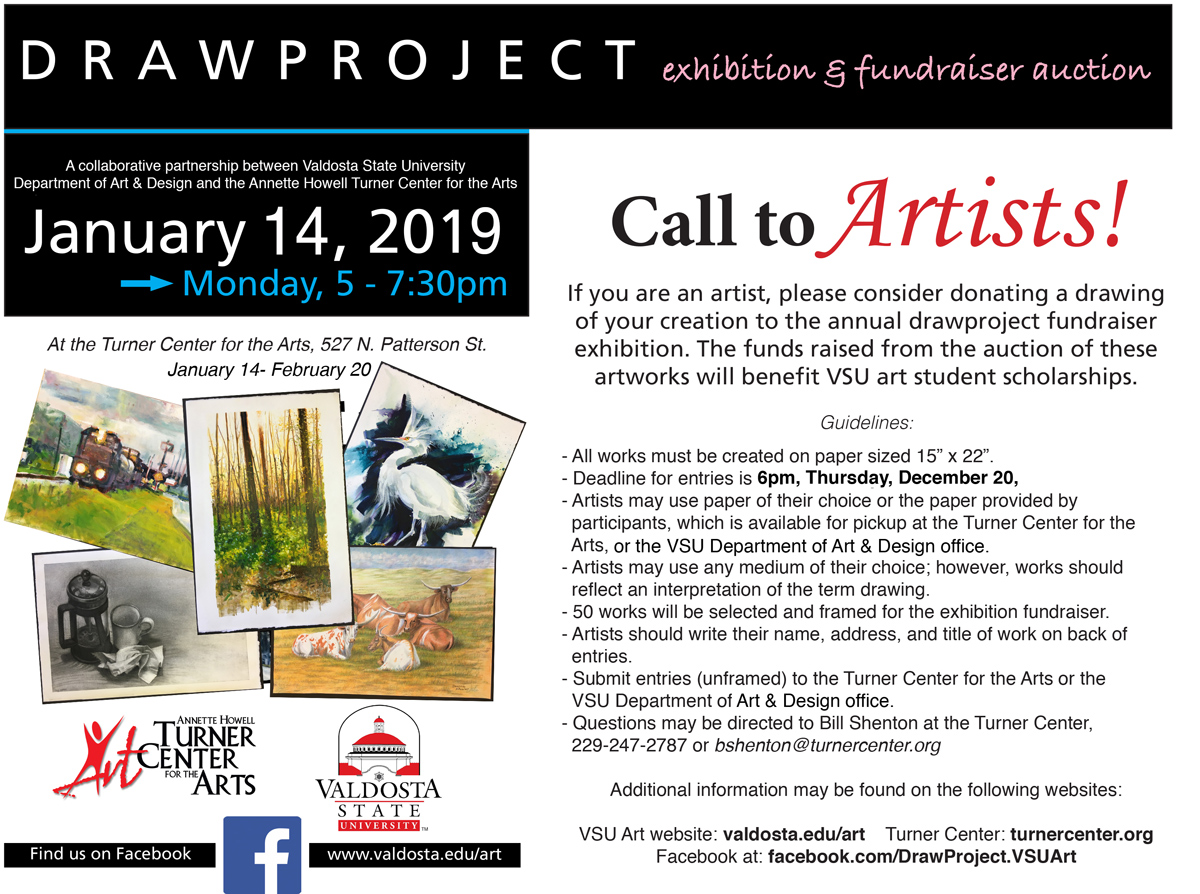 ---

Valdosta State University's College of the Arts seeks applications for:
Head of the Department of Art & Design
(Complete Position Announcement)
This is an administrative/academic twelve-month, tenured faculty position (rank of Associate or Full Professor) scheduled to begin July 1, 2019. To carry out our comprehensive mission, we seek applicants with the desire and ability to successfully engage students as they launch and progress through their intellectual journey. HR posting closes January 7, 2019.
APPLY NOW: https://valdosta.peopleadmin.com/postings/17783

---
VSU Call for Artists
SOLO OR SMALL GROUP SHOWS 2019-20
Valdosta State University (VSU) Dedo Maranville Fine Arts Gallery (Valdosta, Georgia) is reviewing solo and small group exhibition proposals for the 2019-2020 academic year.

---
VSU Call for Artists
THE VALDOSTA NATIONAL 2019
The Valdosta National 2019 presents the best in contemporary art nationally in an annual all-media competition. Hosted by the Valdosta State University Dedo Maranville Fine Arts Gallery in Valdosta, Georgia, 2019 will be the 31st year of the annual juried exhibition. 
---
VSU Call for Student Proposals
THE MARTHA G. SMART GALLERY
Located down the hall from the Dedo Maranville Fine Arts Gallery, the Martha G. Smart Gallery offers a unique venue for student/class exhibitions, installations, and collaborative ventures. A student interested in exhibiting must submit a signed gallery contract, a written proposal briefly stating the intent of the desired use of the exhibition space, and 5 images representational of their written proposal. For a group exhibition one student must assume responsibility and sign the contract, though all exhibiting student names must be listed in proposal. Apply for an exhibit now! Submit your proposal to Professor Julie Bowland
---
---
VISITING ARTIST
Matt Mitros
Valdosta State University Ceramics Department is excited to welcome artist and educator Matt Mitros on August 30th from 2pm - 5 pm in Fine Arts, Room 1054. Matt has extensive expertise with 3D Printing of ceramics and will be on hand to help us initiate our own new 3D printer. Matt will demonstrate and lecture about the how this technology opens roads to the future while also generating interesting ways of looking at the handmade object.  Read more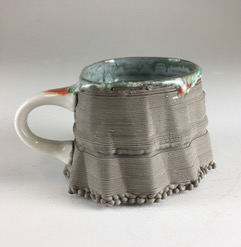 ---
---
COLLABORATE AND CELEBRATE ALL THINGS VSU
ColorATL inspires ColorVSU

           
Volume 1 of ColorVSU - Available Now!
Our concept is simple; ColorVSU – An Adult/Artist Coloring Book designed by students, current and emeritus faculty, and alumni. The earnings from ColorVSU support scholarships within the Department of Art & Design, which provides financial assistance to students within the BA/BFA programs in Art, Art Education, and Interior Design. Your support is an enduring gift that positively affects our students, and immeasurably changes individual lives.
---
Dedo Maranville Fine Arts Gallery

 

2018-19 Fine Arts Gallery Exhibition Schedule
---
---
Valdosta State University is an accredited institutional member of the
National Association of Schools of Art and Design (NASAD).
Learn more at the official NASAD web-site.  |  NASAD Handbook >
229.259.5121
Campus Address
VSU - College of the Arts
Department of Art & Design
Fine Arts Building
Room 1070A - 1st Floor
Valdosta, GA 31698
Mailing Address
1500 N. Patterson St.
Valdosta, GA 31698
Monday-Thursday
8:00 a.m. - 5:30 p.m.
Friday
8:00 a.m. - 3:00 p.m.