May 22, 2023
23-71
Robbyn DeSpain
Former Elle Magazine Editor and Brand Manager Changes Careers, Pursues New Passion at VSU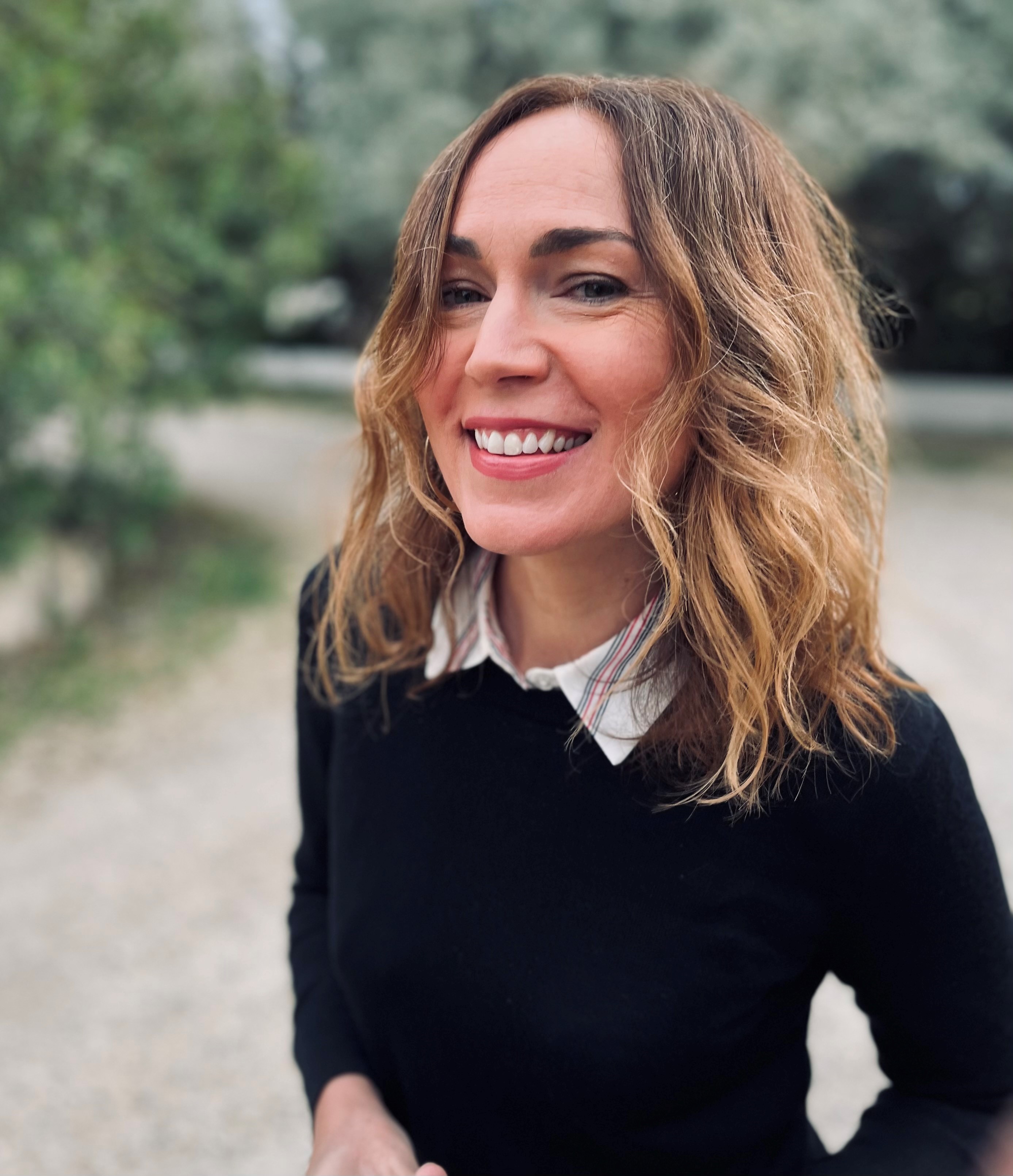 Trish Nagy Travieso lives in Paris, France, and is a proud 2023 graduate of Valdosta State University. She credits the Online College for Career Advancement faculty and staff for supporting her return to higher education learning after nearly a decade.
VALDOSTA -- When Trish Nagy Travieso decided to change careers in her early 40's, she was understandably nervous. She had worked as an editor and brand manager in New York City and then Paris, France, at Elle Magazine's international editions for 22 years, and she was a wife and mother to two young children.
While she loved being involved with international media, Nagy Travieso realized her true calling was to help others by becoming a psychologist. When she finally decided to go back to school in 2020, she didn't have to look far for support and inspiration.
"My father, formerly a veterinarian, decided to also switch tracks mid-career," said Nagy Travieso. "He went to medical school to become an ER physician at the age of 42, the exact age I was when I told him that I sometimes dreamed of becoming a psychologist. That was a sign I could not ignore."
Nagy Travieso had completed two years of undergraduate studies that dated back to 1997 when she was a pre-med student. She did her research and found Valdosta State University's online Bachelor of Science in Psychology program. She switched over to VSU's Online College for Career Advancement (OCCA) in 2021 after its approval as a pilot program by the University System of Georgia Board of Regents.
"My professors in the Online College were fantastic — knowledgeable, clear, supportive and inspiring," said Nagy Travieso. "Being an adult learner is not easy, and jumping back into school after having had another career can be a bit daunting, and even overwhelming as a mother with two young children. Having their support and feedback throughout was a huge factor in my success."
Dr. David Monetti is the department head and a professor in VSU's Department of Psychological Science.
"We are so proud of our online psychology program and of the students who participate in it," said Monetti. "For our online students, flexibility and quality are critical. The program's success is built on a simple formula: have a great faculty and create courses with substance. We also have an incredible eLearning team at VSU that partners with us to help develop courses for the program that are effective."
Every student enrolled in the Online College for Career Advancement is assigned a success coach to assist along the way and to answer any questions. Nagy Travieso says the support and credit transfer was even better than she expected.
"It was such an amazing surprise to see that my work from my previous career could count towards credits. And I never could have imagined that I would qualify for a scholarship, but I did. Adult learners are valued at VSU, and I will always hold a place in my heart for VSU, its staff, and professors."
Monetti said, "In the Department of Psychological Science, the student experience is so important to us. We were very fortunate to have had an opportunity to teach Trish Nagy Travieso, and we are excited about her future. We want to add to students' lives and develop professional relationships with our students. We have worked to create a clear and predictable online program that provides students with solid academics."
Nagy Travieso graduated Cum Laude from Valdosta State on May 6 with a Bachelor of Science degree in Psychology. She is taking six months off before pursuing a master's degree in psychology, and after that she plans to get her doctorate. She looks forward to practicing where she lives in France and working with children and their parents.

About VSU's Online College for Career Advancement
In April of 2021, the Board of Regents of the University System of Georgia approved Valdosta State University's Online College for Career Advancement (OCCA). It includes a re-imagined admission process designed for returning students, eight highly competitive and popular undergraduate degree programs, and a nationally recognized unique student support system.  The low tuition rate of $299 per credit hour includes all course materials and no additional fees. Each student enrolled in the Online College for Career Advancement is paired with a personalized learning coach. The courses have a consistent and transparent layout and format.

The eight degrees included in OCCA are:
Bachelor of Business Administration in Management
Bachelor of Business Administration in General Business
Bachelor of Science in Psychology
Bachelor of Science in Organizational Leadership
Bachelor of Science in Criminal Justice
Bachelor of Science in Elementary Education
Bachelor of Arts in Interdisciplinary Studies
Bachelor of Science in Computer Information Systems
Newsroom
Office of Communications Powell Hall West, Suite 1120
Mailing Address
1500 N. Patterson St.
Valdosta, GA 31698
General VSU Information
Office of Communications